Nina Paavola, Professeur et Formatrice à Bliss
Passionnée du mouvement, Nina a suivi un parcours de plusieurs disciplines qui convergent dans ses compétences.
Fondatrice et Presidente, SAS BLISS
Licenced Teacher Trainer, The Pilates Center de Boulder
Registered Craniosacral Therapist, Craniosacral Association of the UK
Certifiée FPMP, PMA & Functional Range Conditioning
Nina est Américaine, originaire de Tennessee aux Etats-Unis, et a poursuivi ses études de journalisme.
Scolarité
Jusqu'en classe de Terminale, avec obtention des diplômes suivantes :
Baccalauréat (USA)  1996
Études universitaires
Fac 3° cycle – journalisme en ligne – University of Memphis, USA (partiel)
Fac 2° cycle – journalisme – University of Missouri, USA
Obtention du diplôme :
Maitrise en Journalisme  2000, University of Missouri, USA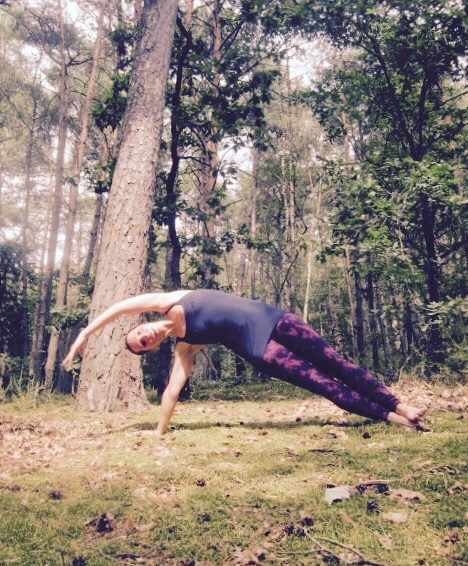 Ensuite elle est venue en France et entreprit sa reconversion professionnelle en professeur de Pilates.
Certificat de Qualification Professionnelle d'Animateur de Loisir Sportif – Fédération Française Sports Pour Tous, 2013 (163 heures)
Pilates Teacher Training – CoreBody Centre Pilates à Paris, 2004 (875 heures)
Pilates Teacher Training – The Pilates Center, Boulder USA, 2013 (500 heures)
Pilates Master – The Pilates Center, Boulder USA 2012 (116 heures)
Pilates Method Alliance Certified Pilates Instructor, 2013
Anatomy and Physiology – Alternative Training, Royame Uni, 2009 (200 heures)
Functional Range Conditioning (FRC) – Dr. Andreo Spina, London, Royame Uni, 2015 (15 heures)
Formation « Types de Personnalité et le CCTI » – Osiris Conseil, Vernou, 2015
(70 heures)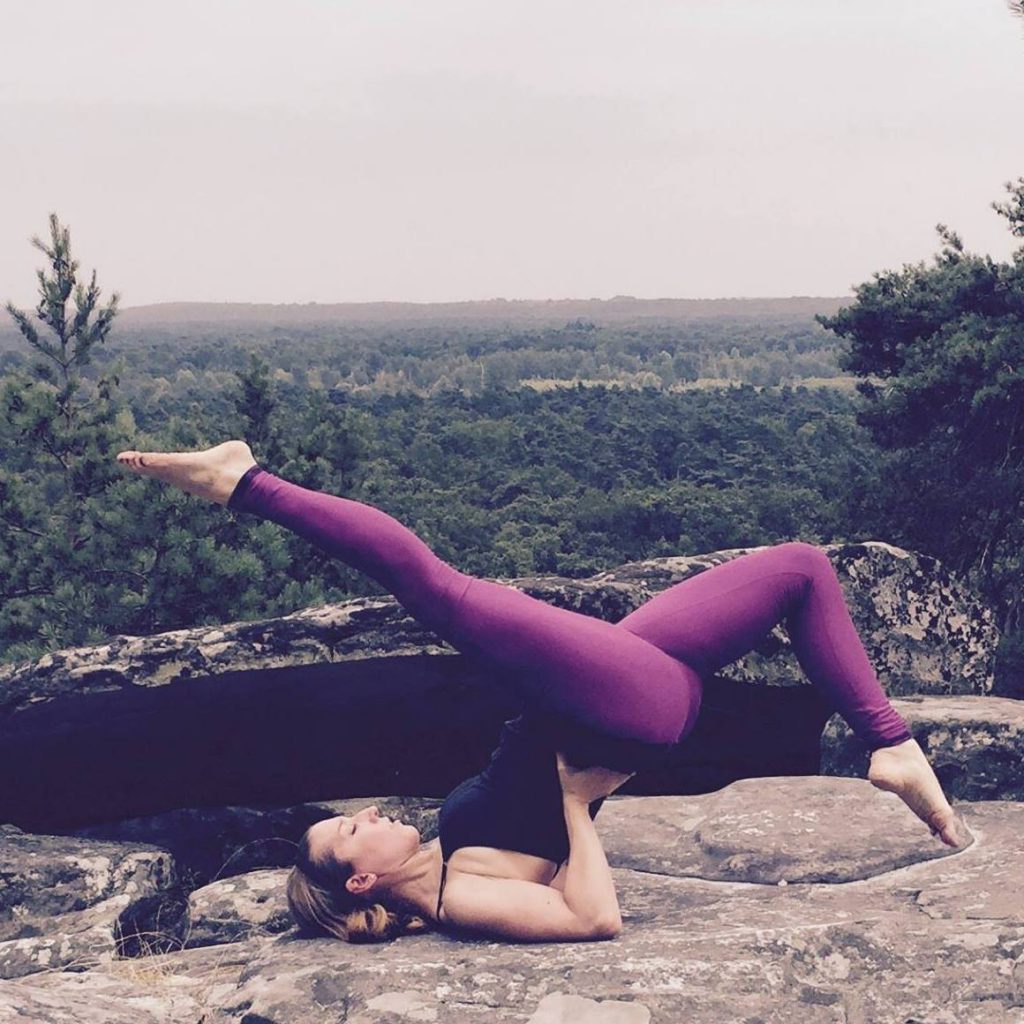 Formations professionnelles continues
Formation Continue Annuelle pour les Formateurs de The Pilates Center – The Pilates Center, Boulder USA – 2013 à 2016 (18 heures chaque année)
Formation Continue Irene Dowd « La Dynamique du Bassin » – CoreBody Centre Pilates à Paris, 2012 (12 heures)
Formation continue « Cours Magistraux, The Pilates Center » – CoreBody Centre Pilates à Paris, 2011 (15 heures)
Formation Continue Pilates « Chaise » et « Enseignement »– CoreBody Centre Pilates à Paris, 2008 (2 stages, 12 heures totale)
Formation Continue avec Blandine Calais Germain – CoreBody Centre Pilates à Paris 2008 (7 heures)
Formation Continue « Footwork » – The Pilates Room à Londres, 2007 (14 heures)
Formation Continue avec Elizabeth Larkam « Travail sur tapis influencé par le travail de Moshe Feldenkrais » et « Differents tehniques sur tapis utilisant le roller et le magic circle pour développer précision et control du centre » – A-line Centre de Formation à Paris, 2006 (8 heures)
Formation Continue « Cours magistraux » The Pilates Center/The Moving Center – CoreBody Centre Pilates à Paris, 2006 (30 heures)
Formation Continue « Core Balance » Pilates sur ballon – CoreBody Centre Pilates à Paris, 2004 (12 heures)
Autres formations réalisées dans le cadre d'activités salariées
Formation pour le Tronc Commun, partie de la formation pour la BEMF– 2005 AJ Form CoreBody Centre Pilates à Paris (102 heures)
Méthode Franklin « La force du bassin pour renforcer le centre » et « Détendez votre nuque, libérez vos épaules » – A-lyne Centre de Formation à Paris, 2007 (7 heures)
Cranio-Sacrée (discipline ostéopathique) – 2010 – College of Craniosacral Therapy à Londres (650 heures)
Formation Continue « Traumatisme » – College of Craniosacral Therapy à Londres, 2011 (27 heures)
Formation continue « Les viscères abdominaux » – Blue Turtle Postgraduate Training, London 2012 (7 heures)
Formation continue « Tai Chi et CST » – Blue Turtle Postgraduate Training, London 2013 (7 heures)
Croix Rouge PSC 1 – août 2016, août 2013, septembre 2010, et août 2005
Formation Continue « A 3 Day Foundation to Embryology : Phenogenesis, The Process of Becoming Visible » – Turtle Postgraduate Training, London 2015 (19 heures)